Australian electric vehicle company charging up the industry
Blog post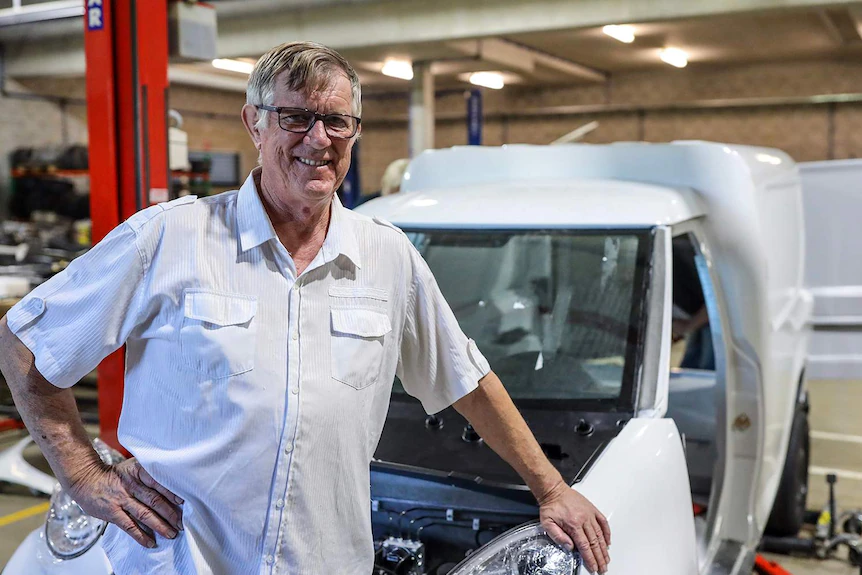 This week we had the pleasure of speaking with Greg McGarvie, Managing Director at the Australian Clean Energy Electric Vehicles (ACE EV) Group, an Australian electric vehicle and technology manufacturer.
For those who aren't aware, ACE EV is revolutionising Australia's energy and transport sector with world-leading technology. The company is looking at using electric vehicles as an energy management solution – to increase home energy, manage any energy surplus, and support the grid.
The technology that they're building is helping to address Australia's energy and transport issues, disrupting the automotive market, and putting a spark back into the country's auto manufacturing industry.
What spurred the idea to create ACE EV?
With a background in marine biology, Greg saw firsthand the effects of climate change on Australia's popular Great Barrier Reef.
"What a lot of people don't realise is that our oceans are being disproportionately affected by climate change. Everything we do – from burning fossil fuels, to water pollution, land degradation, and plastic waste – is transforming the fundamental chemistry of the oceans and devastating marine ecosystems," he says. "And one of the best things we can do to save our seas is reduce our reliance on fossil fuels".
So, Greg and the incredible team at ACE EV are on a mission to decarbonise Australia's transport sector and make energy storage accessible for everyone. For the sake of our oceans and for future generations to come.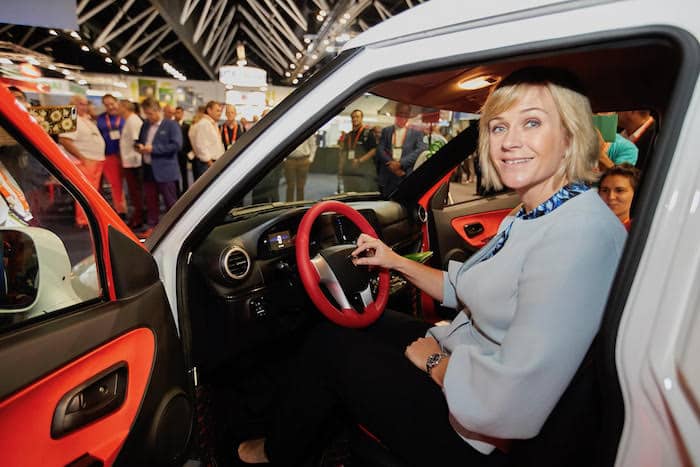 Putting Australia in the fast lane
Australia is well and truly behind other developed nations with its support of and incentives for zero-emission vehicles. The team at ACE EV is looking at building electric vehicles as an energy management solution. This will give a greater level of grid management that has never been possible before.
Plans are now underway to build a range of lightweight all-electric vehicles including a large "V1 Transformer" commercial van, a "Yewt" utility vehicle, a "Cargo" van and an "Urban" passenger vehicle. These will not only be affordable to buy, they'll also be a lot cheaper to run than traditional fuel-powered vehicles.
The vehicles have been developed by a team of world-leading experts – including former Holden designers and Gehard Kurr, one of the designers behind the Mercedes Benz Smart Car – and are made from a composite material, which is 2-3 times stronger than steel. Astonishingly, each vehicle is made up of a 14-part "skeleton" and a 58-part "skin", and has a total weight of under 1000kg.
"Most vehicles nowadays are made from 2000 parts," Greg says. "The fact ours is made from only 72 makes it much less expensive and much more reliable."
Costs are also kept down by manufacturing the carbon fibre shell in China and Taiwan, then by shipping the pieces to Adelaide in flat packs for assembly by a local team. The plan is to become all-Australian designed and built in the future, which will create thousands of new jobs and reignite the Australian automotive industry.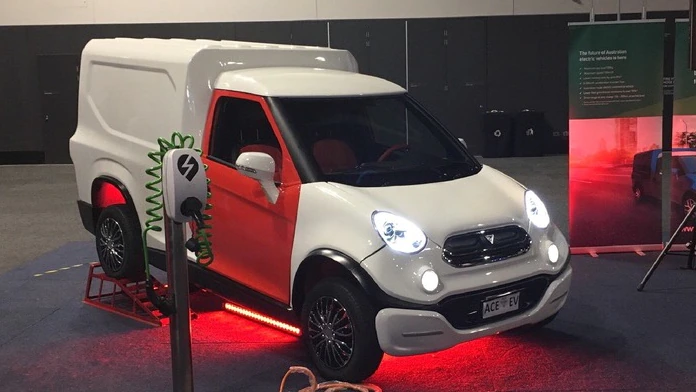 Giving power back to the people
In October 2020, ACE EV was awarded $5 million in funding from the Department of Industry, Science, Energy and Resources, to go toward setting up an Advanced Manufacturing Facility in South Australia and for the trial of the bi-directional vehicle-to-grid (V2G) technology.
This new vehicle-to-grid trial has led to the creation of ACE EV's latest invention, a sustainable approach to electricity, called the Energy Management Device (EMD). The innovative EMD is a system that doesn't just take energy from the grid, but intuitively works in tandem with it. It stores any excess energy with the ability to redeposit it back into the grid when needed.
The EMD is due for public release in 2022, and is being built as a product that can be installed into any electric vehicle. With the EMD software, Greg envisions a future where an electric vehicle owner can use a phone app to buy and sell energy, trading overnight or throughout the day and making use of the vehicle's battery. Turning their electric vehicles into a revenue generator and helping to stabilise the grid in peak times.
What exciting things are on the horizon for ACE EV?
"To start, we're focussing on the commercial market with our electric vehicles, and building battery storage systems for the domestic and business market. We're already fully booked for our first year of production – so that's a great indication that the Australian market wants to switch to electric vehicles," Greg says.
"Next, we're going to focus on taking on the global market. We're being supported by the Department of Foreign Affairs and Trade (DFAT), and have already started signing pipeline agreements for export. Once enough capital has been raised, the business will progress to wide-scale manufacturing in Australia. This will drive growth in the sector, more opportunities for Australians and less emissions on our roads. There's a future where Australia doesn't just import everything – and we're in a strong position to be an exporter of this innovative energy technology".
Check out ACE EV today
It's clear that ACE EV was built with one key goal in mind: To create state-of-the-art automotive and energy management technology that supports the grid with green energy. The future looks bright for sustainable energy technology and storage in Australia.
It has been a pleasure getting to know Greg and the team at ACE EV. We look forward to seeing how they continue pushing the boundaries in Australia's automotive industry and hope that you, too, will join us in supporting them on their journey. If you're interested in finding out more, please check out their website here or their Facebook page here.
Time to switch?
Find out how much you could save by switching to an electric car with Vyro today.
Start now