Going the distance
Blog post
Long trips are inevitable in the vast Australian landscape. But are electric vehicles up for the task? We spoke with David Cann, an experienced long-range electric vehicle enthusiast to answer just that.
A bit about David
David and his family live in South Australia and first made the leap to sustainable mobility with a Nissan LEAF around six years ago. The LEAF was always intended as a run around, so between the family they kept a number of petrol cars on hand for any long trips that the LEAF just wasn't up to. Since then they've done quite the opposite, the LEAF has driven many long journeys and their fleet has reinvented itself to accommodate a Hyundai Ioniq, followed by a Tesla Model 3 and soon (fingers crossed) a Tesla Cybertruck.
David's also a keen advocate for electric vehicles. He's an avid member of the Tesla Owner Club of Australia and has founded two active electric vehicle Facebook communities in Australia – The Nissan LEAF Owners of Australia and Hyundai EV Enthusiasts of Australia.
Okay, so what kind of distance are we talking?
Amongst the long list of interstate and remote area trips that David has to claim, one of the standouts has to be his 5,500km trip from Darwin to Sydney in "Tessie". Tessie was the first production electric vehicle to circumnavigate Australia without a support vehicle. After the historic journey, David caught up with Tessie's owner, Richard McNeall, during yet another long distance journey which would see the Tesla Model S travelling from Sydney to Darwin via the Red Centre. David jokingly offered to drive Tessie back to Sydney at the end of the journey... Before he knew it, David was in the driver's seat and on his way from Darwin to Sydney via Adelaide.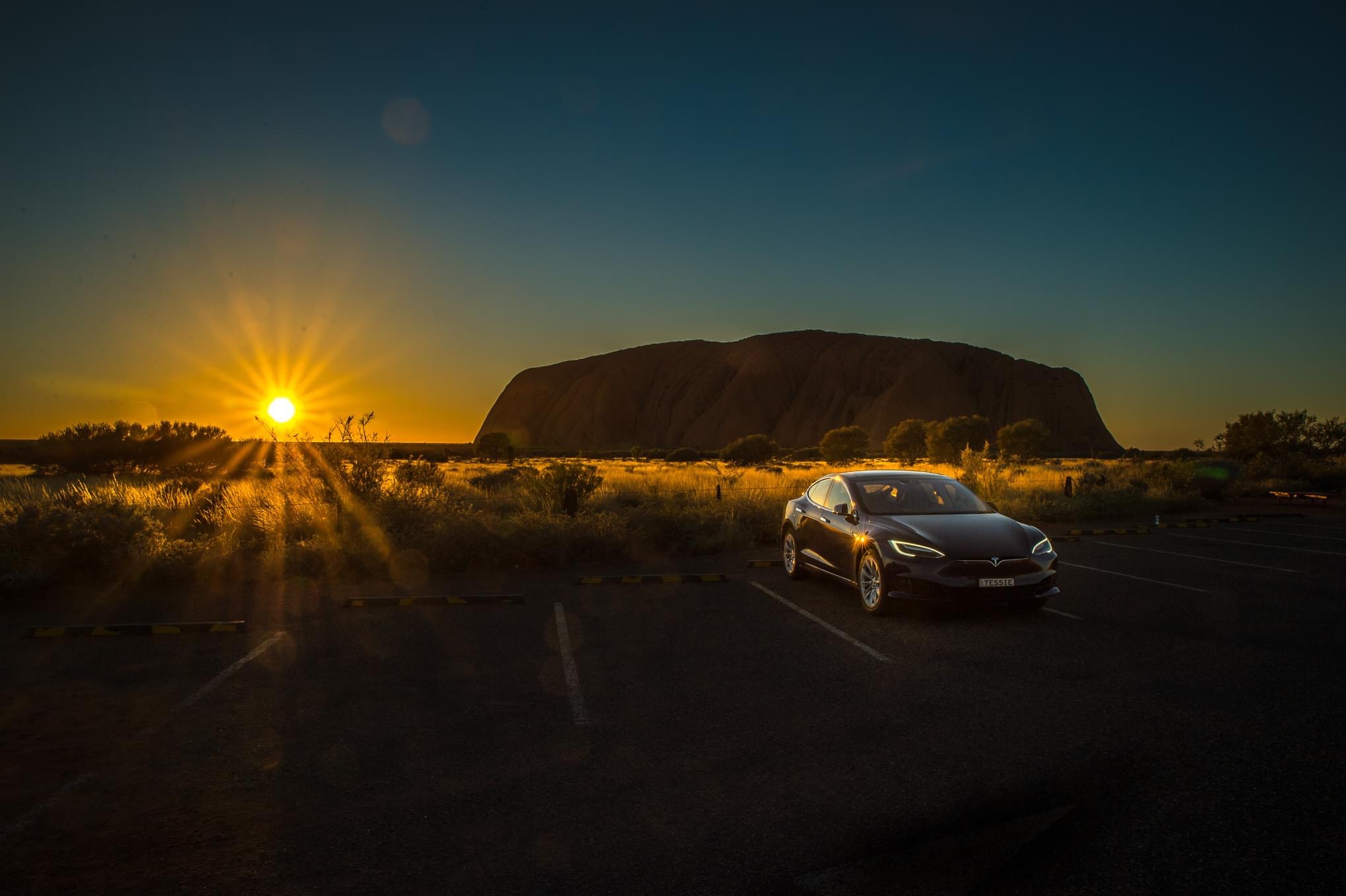 Uluru at sunrise with "Tessie", the first production electric vehicle to complete a round trip of Australia.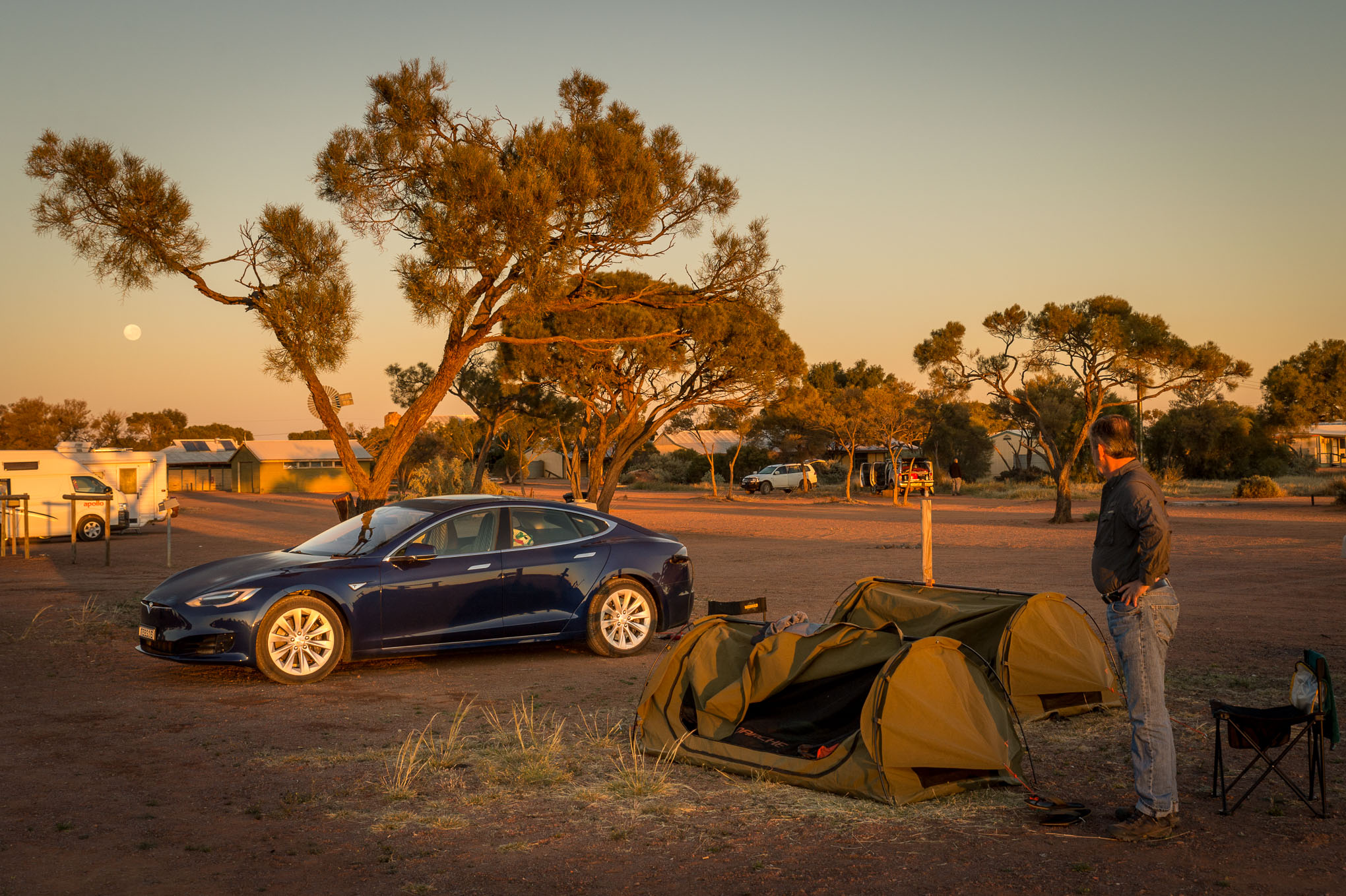 David's co-driver Ted and "Tessie" at a caravan park during their trip from Darwin to Sydney via Adelaide.
What advice do you have for other electric vehicle owners who are considering a long trip?
David and his family have driven all around Australia. He's crossed the Nullarbor and much more. Here's his advice for anyone planning a long trip in an electric vehicle:
Travelling 400km per day is super easy. We try to do around 500-600km per day.
If you're staying overnight, look to stay in caravan parks where you can easily plug in and fill up overnight.
Start the day on a full charge and look for a three phase power point around 200-300km along the next leg to fill up at.
Make sure that the range of your car will do what you need it to do. You have to pick the right tool for the job.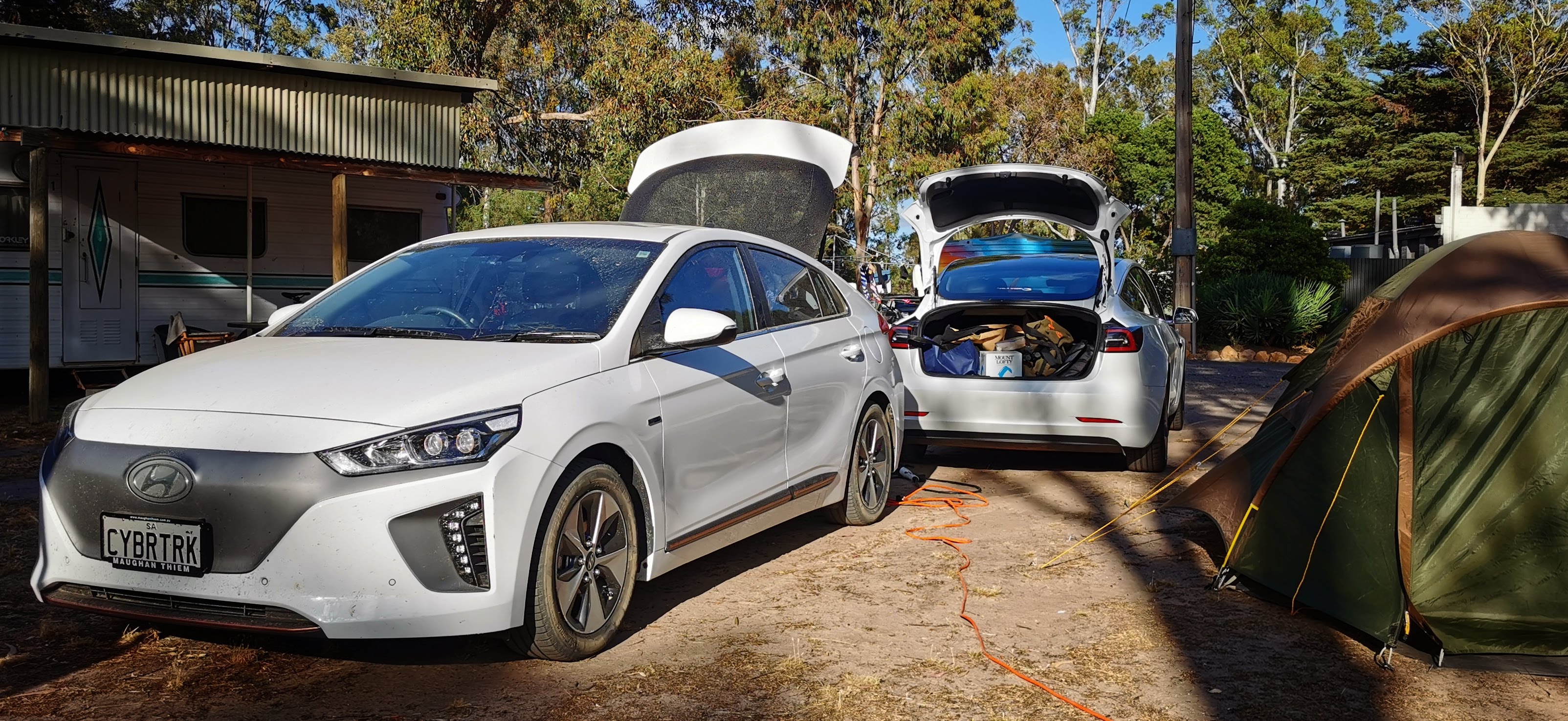 The Cann family Model 3 and Hyundai Ioniq filling up overnight at a caravan park.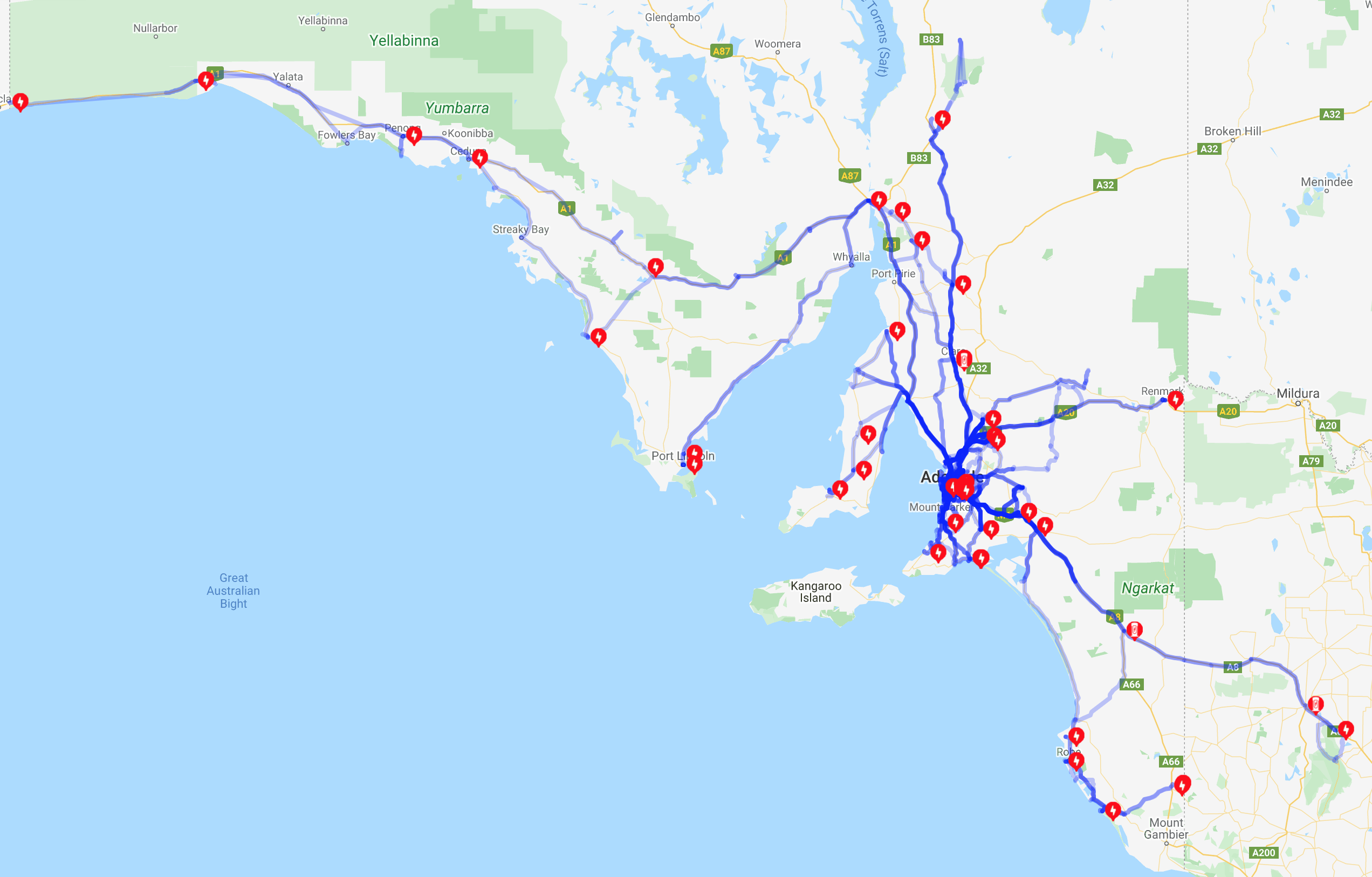 A collection of the trips travelled by David's Tesla Model 3. Captured using Teslafi.
Okay, what doesn't work? What are the challenges?
We're still not there as far as infrastructure goes. For example, North of Adelaide there is only one Supercharger and no DC fast chargers. If we had the infrastructure, the battery size wouldn't matter.
Towing large rigs probably isn't practical yet.
"It's all over for internal combustion engines"
That's what David said when he first drove an electric vehicle. Since then, he's proven that sustainable mobility can thrive in Australia's vast landscape and whilst there are challenges to face – with a bit of ingenuity – they can be overcome.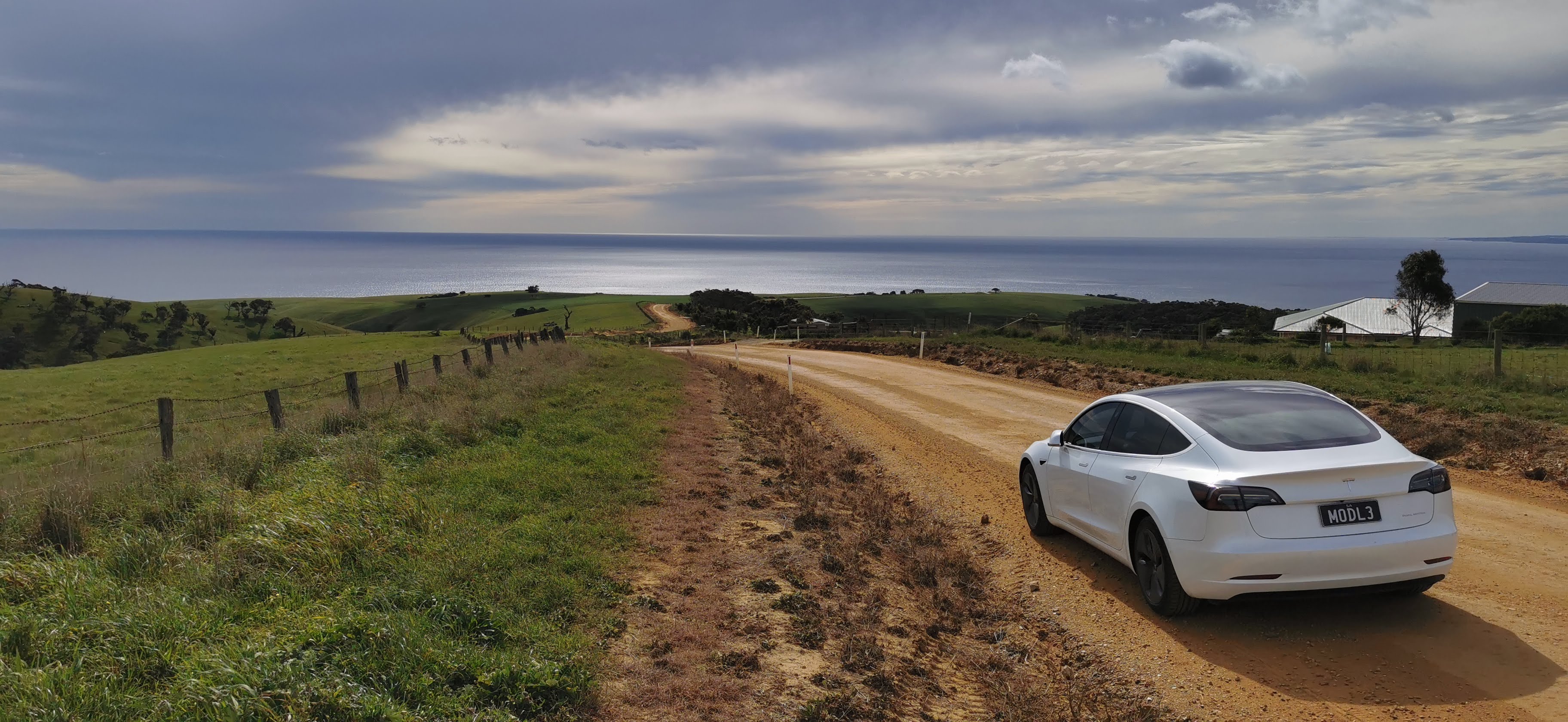 David's Tesla Model 3 on a dirt road in South Australia.
Time to switch?
Find out how much you could save by switching to an electric car with Vyro today.
Start now