Meet the team that's disrupting Australia's car industry
Blog post
Here at Vyro we're on a mission to put electric vehicles (EVs) in reach of every Australian. We formed the business in August 2021 when we noticed that our country was falling behind the rest of the world in its adoption of sustainable cars.
Australia's transport sector accounts for 19% of our total carbon emissions. More than 1,500 Australians die every year from air pollution caused by tailpipe emissions. And our country is becoming a "third world dumping ground" for old petrol vehicles.
So, we've set out to do something about it. Want to come along for the ride? Join our waitlist here.
How we're disrupting Australia's car industry
The simple fact is Australians want electric vehicles, we just don't yet have an easy and affordable way of getting them. Unless you're a multi-millionaire ("Siri, play ABBA's Money Money Money"), there isn't an easy way to get a new electric car.
Until now.
Our virtual dealership allows Australians to trade in their existing car, compare and purchase a new electric vehicle, and apply for a 0% interest payment plan, a renewable home energy plan, and car insurance. All within 10 mins.
It's an easy, seamless, and delightful experience – 100% digital, completely transparent and without the pressure of a dealership salesman.
Meet the Vyro team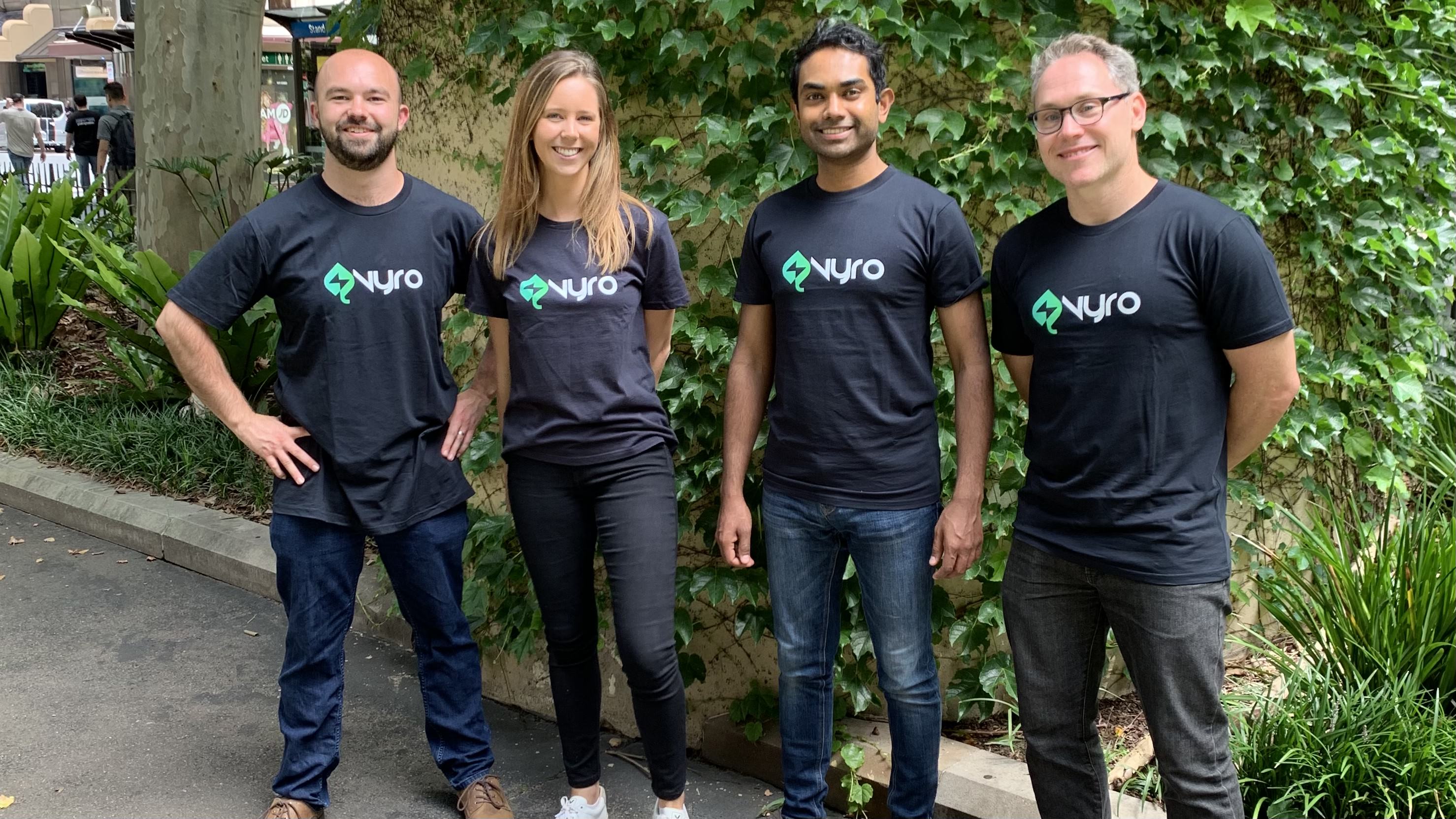 Meet the founding team at Vyro: Will, Tanvir and Tessa. We love cars, technology, sustainability and giving Australians more transparency, choice, and access to world-leading EVs. Gone are the days of high fuel and car maintenance costs, high interest car loans, and stressful car buying experiences.
Why did we personally want to start Vyro?
Our CEO and co-founder Will Wise has seen first hand the devastating impacts of climate change on the Australian landscape and way of life. He says "We have an opportunity in front of us to accelerate the net-zero tomorrow. In the 2019 bushfire season I volunteered as a firefighter with the NSW Rural Fire Service and saw a snapshot of what the future holds for our struggling planet. Change starts from the ground up and Vyro is here to empower Australians to make that change."
Tanvir Uddin, CFO and co-founder, was motivated to jump on board to help Australians harness the financial opportunities that EVs bring. He says "For me it was all about working at the intersection of disruptive finance and renewable technology to shape the future of Australia. This is where my strengths lie, and if it means I have an opportunity to help Australians make that transition to electric vehicles, then I'm all for it."
Tessa Fields, CMO and co-founder, recently returned to Australia after living in the UK for four years. Her experience abroad opened her eyes to the lack of electric vehicles on Australian roads. She says "Electric cars and their supporting infrastructure is everywhere in the UK and Europe. Drivers over there are spoiled for choice when it comes to new electric makes and models. You could literally rent a brand new Tesla Model 3 for an affordable price, and go on a road trip from London to Frankfurt if you wanted to. The opportunities are endless. I got back to Australia and was shocked at the lack of sustainable vehicles on our roads. So, for me, I'm passionate about getting Australia up to speed with the rest of the world. I want all Australians to have access to cars that are cheaper to run, maintain, register, and better for the environment. And I promise you, take one for a test drive and you'll never want to go back to a petrol-guzzling-vehicle, ever!"
The future is electric and it's here now.
Australia's future looks bright
We're here to accelerate electric adoption in Australia and make driving affordable, enjoyable, and sustainable. Together we will achieve net-zero carbon emissions in Australia's transport sector, accelerate the shift to 100% renewable energy, and position Australia as climate-change pioneers on the global stage.
Keen to join us?
Join the waitlist and get exclusive access to our platform here: www.vyro.com.au
Or want to find out how much you'll save by going electric? Use our free calculator here: www.vyro.com.au/calculator
Time to switch?
Find out how much you could save by switching to an electric car with Vyro today.
Start now