The triple win for climate tech — A new report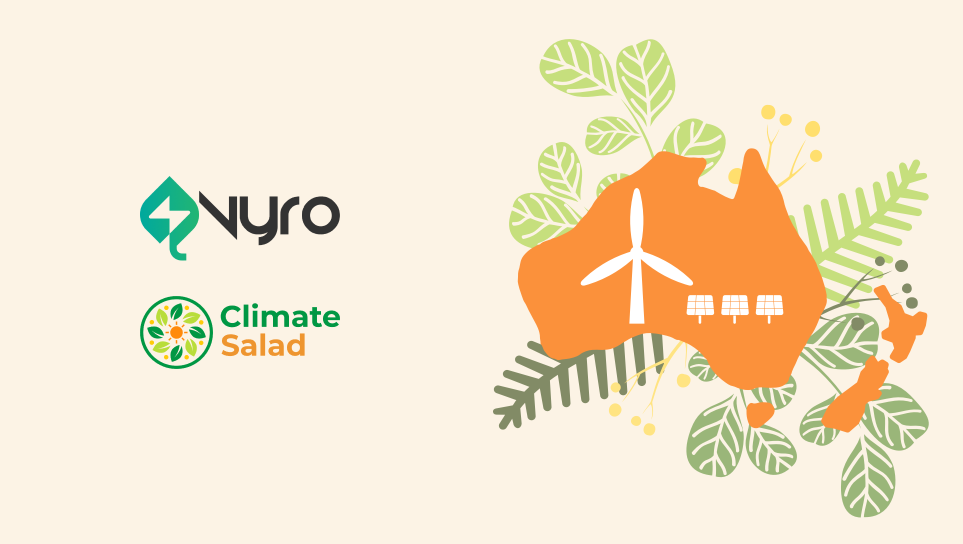 To date, there's never been any report on the impact of climate tech companies in Australia and New Zealand. The Climate Salad community set out this year to change that.
Their latest report aims to discover the breadth, depth, strengths, diversity and opportunities of the climate tech industry in ANZ.
About the report
Climate Salad surveyed 171 climate technology companies in Australia and New Zealand across a broad range of questions and topics.
Critical takeaways
Investing in climate technology and the supporting ecosystem will give our countries a triple win:
Win 1: We will contribute to getting the planet back to sustainability.
Win 2: We will elevate our research and innovation sectors.
Win 3: We will create a strong economy and a million new jobs for the future.
Priority insights:
2030 ambition is the reduction or removal of almost 1,000 gigatonnes of CO2 from the atmosphere.
39.7% of companies have at least one female founder.
4,000+ jobs have been created, with 2,000+ more in the next 12 months.
Climate tech has in total raised $1.4B during the last 12 months.
Click here to access the full report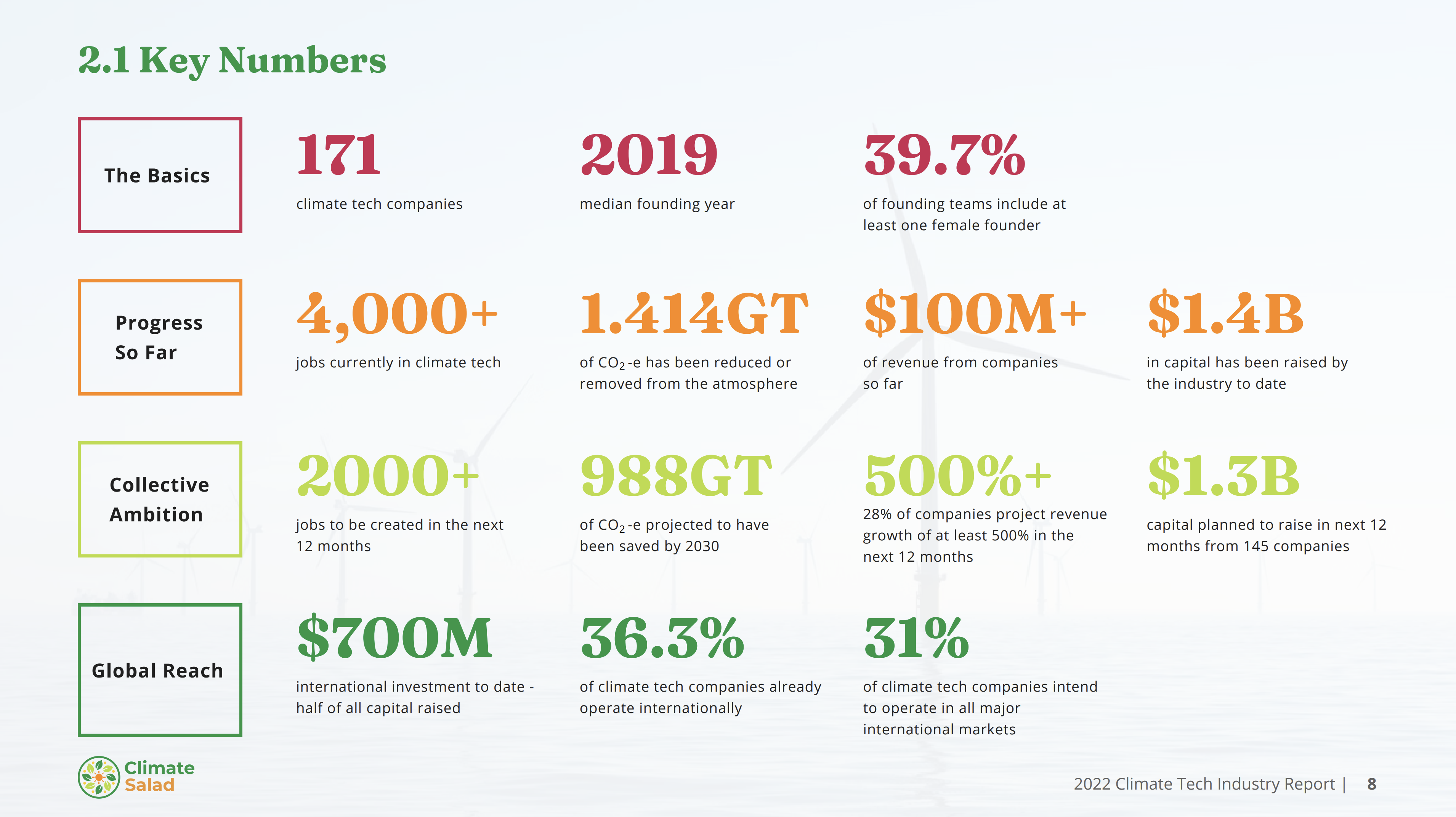 Time to switch?
Find out how much you could save by switching to an electric car with Vyro today.
Start now