You beaut! Electric utes on the horizon for Australia
Blog post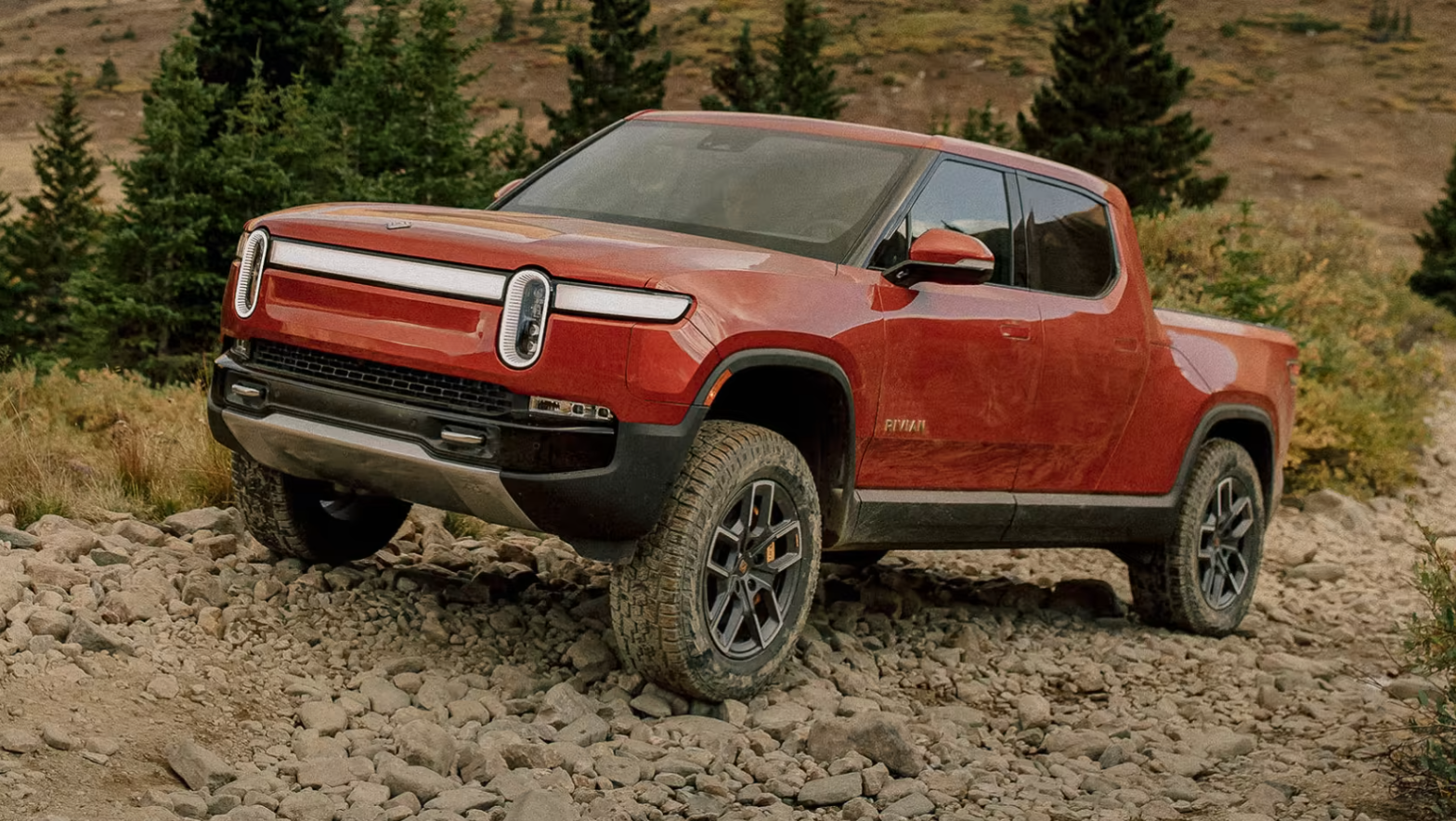 Drivers want a ute that's able to take on our big, broad, robust country, but without the expensive fuel, high maintenance costs, and tailpipe emissions. And in a market dominated by diesels, it's time for some cleaner, greener alternatives.
An iconic vehicle of the Australian outback, the utility vehicle – or 'ute' – is the dream car for many families, tradies and adventurers alike. They're known for being tough, reliable, versatile, and great to take offroad or out bush.
The next time you're in traffic, check your blind spot. The most popular vehicle in Australia is no longer a sedan or wagon, hatchback or coupe. No, it's the ute. The best selling vehicle of 2021 was the near-ubiquitous Toyota Hilux (52,801 sold), while tailgating it in second place was the Ford Ranger (50,279).
So, it's no surprise that many Australians who are thinking of buying an electric vehicle are waiting and praying for an electric ute to hit our shores.
Check out the most exciting and promising 'work horses' that are (hopefully) coming Down Under in the near future.
GMC Hummer
Rivian R1T
GMW Ute (Poer)
ACE Yewt
LDV T90 EV
Ford F-150 Lightning
Tesla Cybertruck – cancelled!
GMC Hummer
Check out more information here.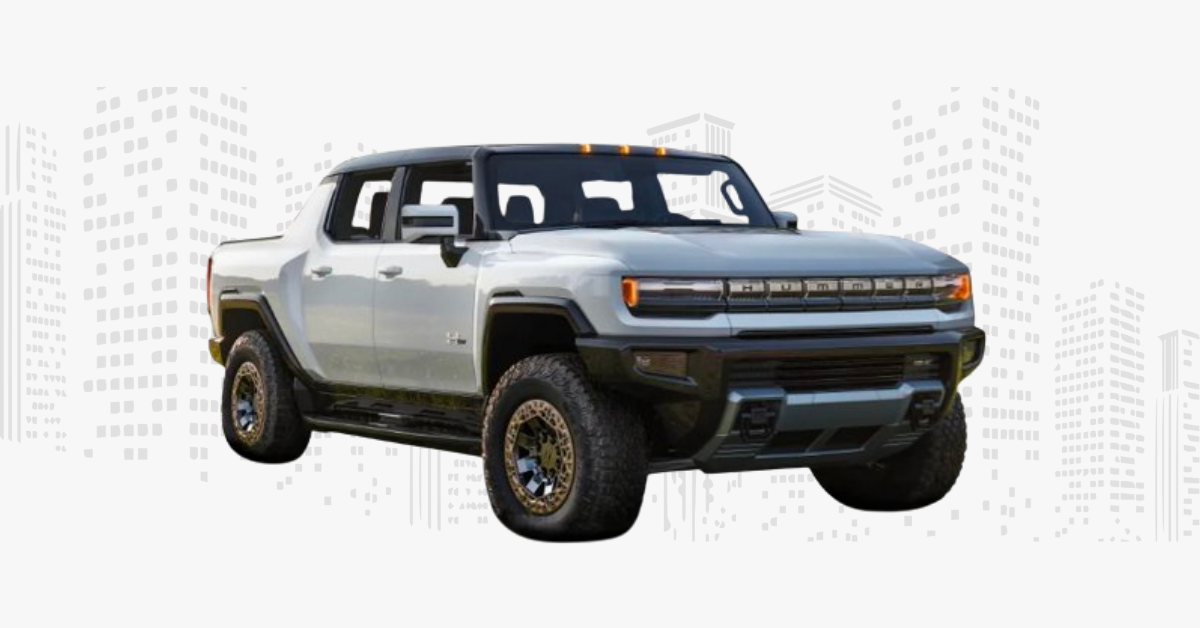 Probably the most exciting model to soon hit US shores is the GMC Hummer EV. This titan of a car boasts a 745kW tri-motor powertrain and flies through the 0-97km/hr test in a mere 3.0 seconds. The GMC Hummer EV will come with a large price tag (AUD$156,490) for the top of the range model, however we're expecting some more affordable models in the year or so to follow.
The new "pickup", as they call it in the US, will include removable roof panels, adjustable air suspension and a new, out of the ordinary four-wheel steering feature that allows it to "crab walk" sideways, or drive diagonally, which will come in hand when stuck in an off-road scenario.
Although these are only aimed to be launched in the US in 2023, we're hoping that demand in Australia drives them to be brought down here sooner than later.
Rivian R1T
Check out more information here.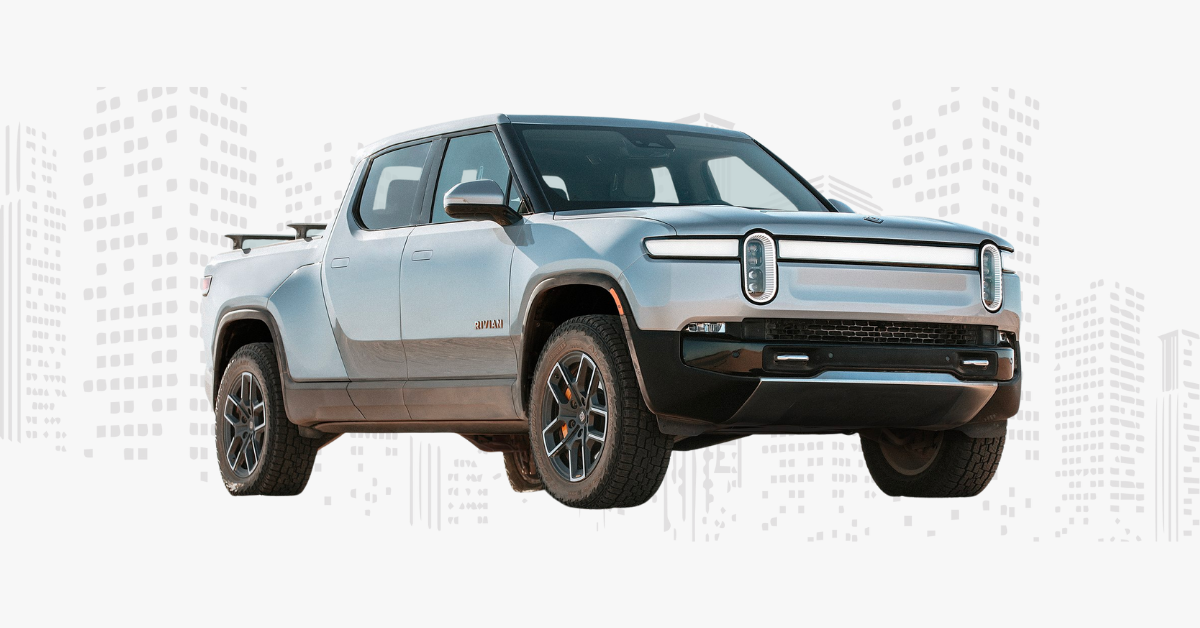 Backed by Amazon and Ford, EV startup Rivian has caused massive waves with their R1T. This electric dual cab ute features eight different driving modes, split between on and off road modes, which allows you to adjust suspension, ride height, pedal response and efficiency.
Along with these modes, the Rivian has two types of battery/motor combinations: the Quad-Motor and Dual-Motor AWD.
The Quad-Motor AWD system delivered instant power and independently adjusts the torque at all four wheels for precise wheel control. Individual and independent motors for each wheel allows for each wheel to accelerate and decelerate to assist with keeping the vehicle steady and providing their well known "tank turn" which allows the EV to turn 360 degrees on the spot, similar to how military tanks turn.
The Dual-Motor AWD engine features a single motor on both the front and rear axles, which can help deliver instant power. By having the major components in the drive unit combined into two motors instead of four, this offers a streamline and lighter package that helps push out the power and control.
This incredible Ute has already had a blueprint for a right hand conversion developed, showing that this should be onboard for Australian deliveries in the next year or two.
GWM POER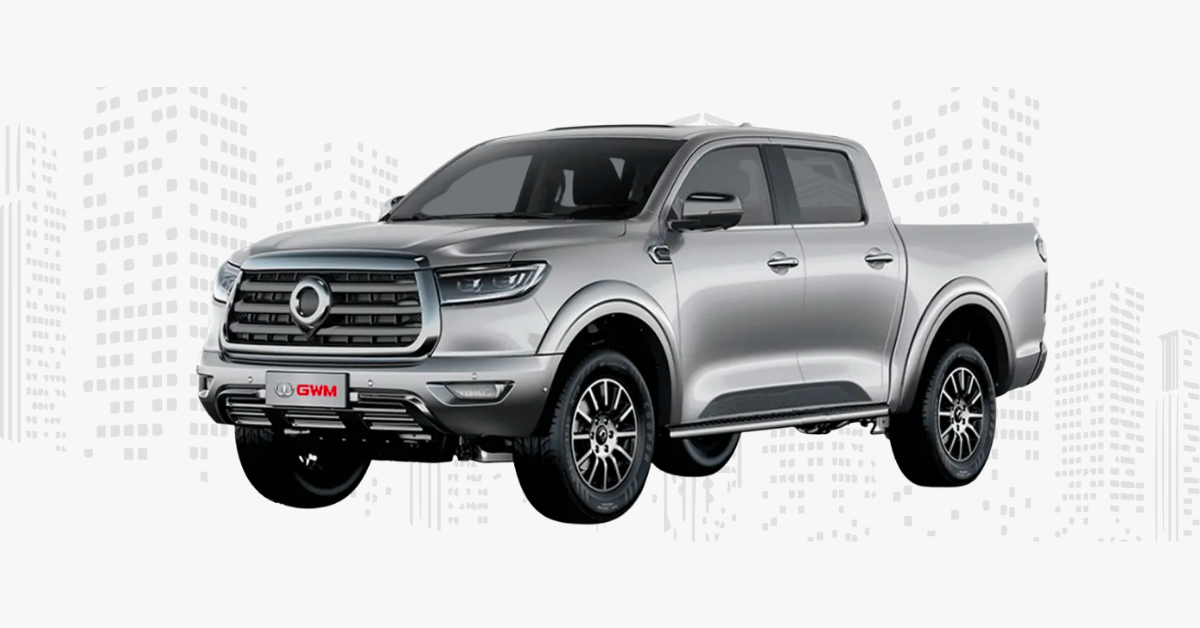 Great Wall Motors (GWM) are coming in fast, setting themselves up to be the first manufacturer to have a fully electric Ute on Australian shores, with a potential 2022 launch in the mix.
The POER (Australian name to still be released) will offer a 150kW (and 300Nm) electric motor with the choice of either a 60.5kWh or 79,6kWh battery pack upon release. The lithium-ion battery packs for this EV will provide between 350km and 450km depending on your battery. With a Hilux styling, this model should take the large 4x4 market by storm.
ACE Yewt
Check out more information here.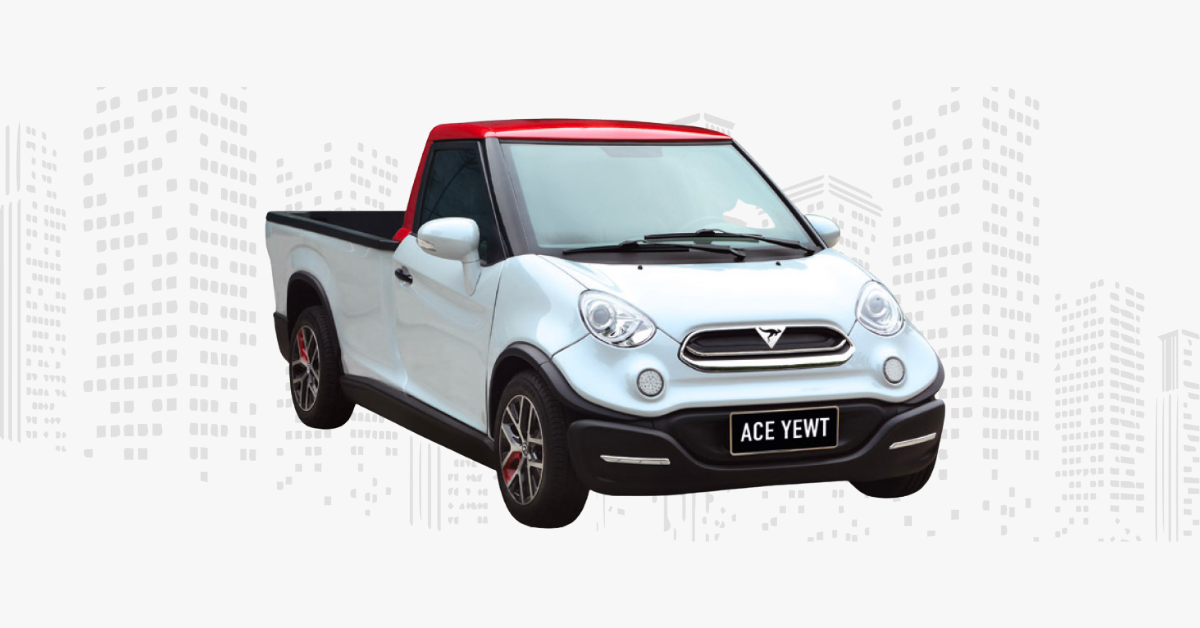 Australian based manufacturer ACE EV has taken the EV market by surprise with the introduction of their "Yewt". The compact, single-cab electric ute has been developed to be directly aimed towards couriers, florists and Government agencies such home nurses, and aged care providers.
Featuring a maximum payload of 500kg and a driving range of 150-200km depending on the load at the time, this Australian ute is a steal at under $30,000. Its small, zippy 45kW engine will be perfect for around suburban areas or cities, however we recommend staying off major freeways due to the vehicle's 100km/hr maximum speed.
LDV T90 EV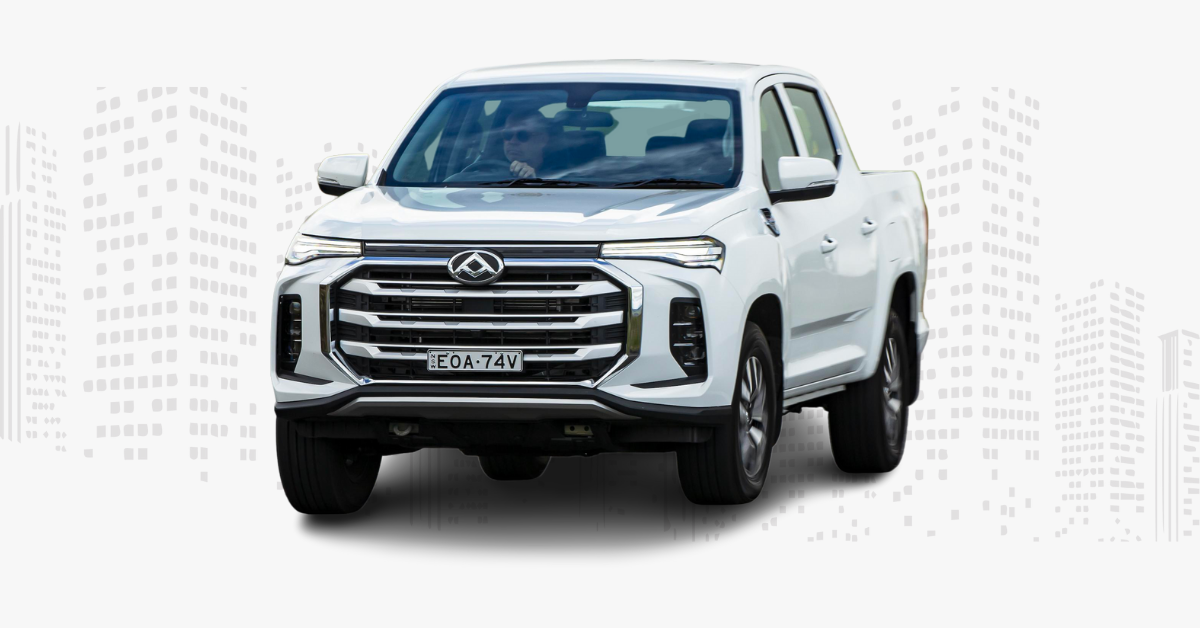 Another large ute taking on Great Wall Motors head to head, is that of the LDV T90 EV. This bold ute features a very similar design to that of its diesel-run T60 Max counterpart currently sold in Australia.
While Australian officials for LDV were tight-lipped on local plans for the EV T60, it's believed that the 2023 LDV EV T60 may end up being the first fully-electric mass-produced ute to go on sale in Australia. LDV launched the EV T60 in New Zealand back in February 2022, beating out the upcoming battery-powered GWM Ute, as well as the Tesla Cybertruck, Rivian R1T, and Ford F-150 Lightning to market.
Although there's no current pricing on an Australian model, it's currently priced in China at RMB 299,800, which converts to roughly AUD$66,500 (not including any importing or delivery costs). This model of EV ute will hold a 130kW/310Nm permanent magnet synchronous electric motor in the rear axle and its 88.5kWh battery pack will provide roughly 535km of range.
Keep an eye out for this beauty.
Ford F-150 Lightning
Check out more information here.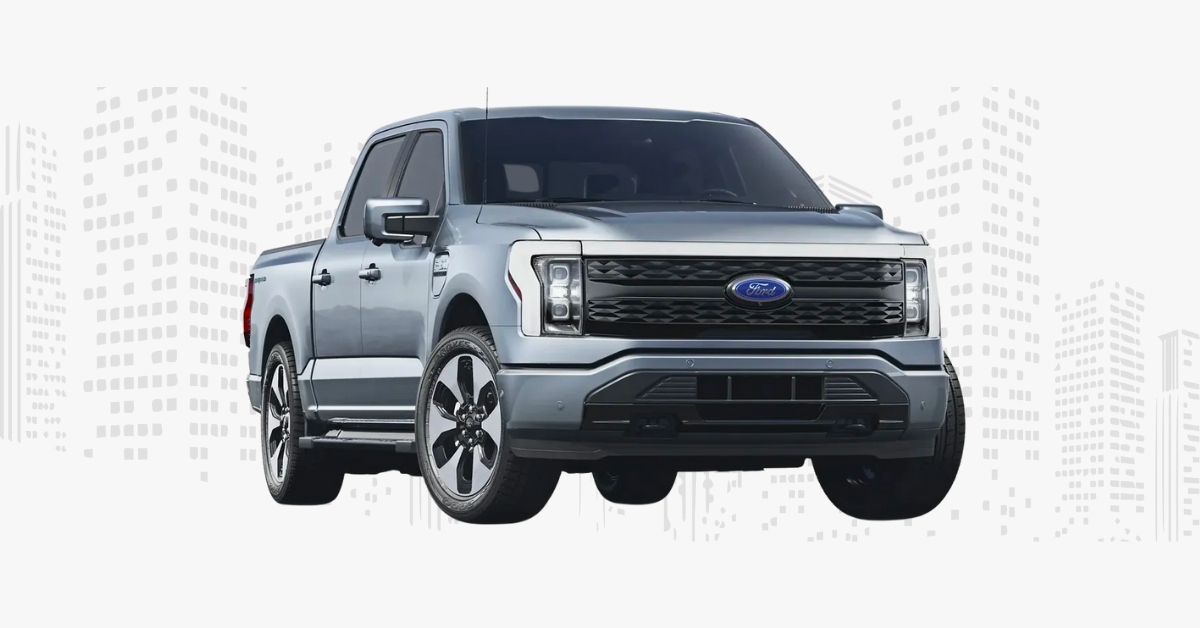 The top-selling vehicle in the United States will soon score an electric version, with Ford promising an electric plug-in version of its F-150. Excitingly, Ford has recently announced that the new 2023 Ford F-150 Lightning is capable of more power than first expected.
While maximum torque remains at 1,050Nm across the range, both variants gain additional power. Models with the Standard Range battery pack now produce 337kW (up 9kW), with Extended Range variants capable of 433kW (up 13kW). Subsequently, payload capacity is also higher at 1014kg – a boost of 107kg.
While little is known about the release date or price for Australia, the F-150 Lightning will likely be based on electric startup Rivian's chassis, given Ford's recent investment in the company.
Tesla Cybertruck
Check out more information here.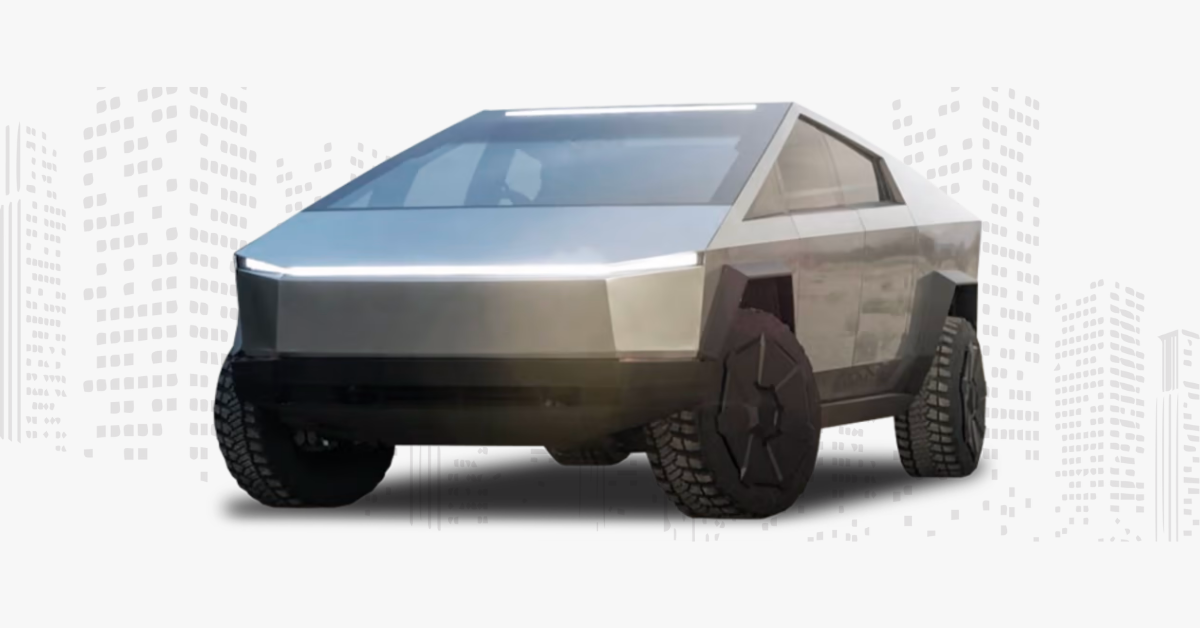 Elon Musk's outlandish creation took the automotive industry by storm. With a claimed carrying capacity of 1,500kg in the tray, a minimum towing ability of 3,400kg, and a maximum range of 804km, the Tesla Cybertruck was predicted to be a game changer.
According to the Driven, as of March 2020, Tesla had taken some $1.5 billion worth of orders from Australian drivers (see the crowdsourced data here). At the time, Australia was said to be the third-largest market for the "cyberpunk" electric ute.
Unfortunately, Tesla has recently closed the reservations for markets outside North America. If you're interested in buying a Cybertruck in the future, sign up to receive updates on the Tesla website here and you'll be the first to hear when it's coming to Australia.
Time to switch?
Find out how much you could save by switching to an electric car with Vyro today.
Start now